IM Alumni Day 2023
The Art of Change
The Alumni Society at the Department of Informatics and Media together with the student organisations at the department organise the yearly Alumni Day where you will meet former students and active researchers/teachers at the Department to learn from their experiences from education, jobs and research.
Attendance
The lectures takes place in Lecture Hall 2 at Ekonomikum and online in Zoom, 18:15 – 19:30 the 14th
of November
You can find the Zoom-link here: https://uu-se.zoom.us/j/63994365420
To attend in person, register in this form.
For attendance at Visby, please email your first name, surname, email address and dietary needs to
Millan Lundgren (millan.lundgren@im.uu.se).
Free entry, but pre-registration is required before 8th of November.
Two sorts of sandwich-layer cakes will be served afterwards at Restaurang Humlan:
 Sandwich-layer cake, vegetarian and vegan options available
If you have any other food preferences/allergies please specify those when you register.
The Art of IT for Change
Lessons learned from helping organizations to improve
One of the main lessons learned from helping organizations to improve their business through IT is
that improvement means change and change is a difficult task for most organizations. Information
technology may be a good way to impose change. Or if done wrong, IT can hinder change and
cement bad habits.
Gunnar Södersten works as Business Manager for Sogeti's office in Uppsala, a position he has held
for the past 10 years. Perhaps most notably in Uppsala, Sogeti is known for developing the UL app, a
project Gunnar have been deeply involved in. Gunnar is an Information Systems Alumnus.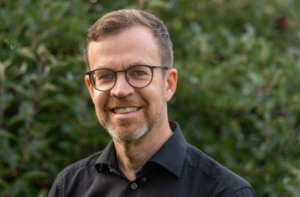 Gunnar Södersten, Business Manager, Sogeti, Uppsala
The Art of Communication for Change
Lessons learned from pandemic communication in practice
During the COVID-19 pandemic, Ylva Ekström and Therese Hedman Monstad were involved in the
interdisciplinary research project CRUSH Covid, a collaboration between researchers from five
different disciplines at Uppsala University and the regional health authority Region Uppsala. In this
presentation they will shed light on the role of media and communication research for
communication for change in practice through concrete examples from the research about the
pandemic communication of Region Uppsala.
Ylva Ekström defended her PhD thesis "We are like Chameleons": Changing Mediascapes, Cultural Identities and City Sisters in Dar es Salaam at Uppsala University in 2010. She has worked with research and education in Communication for Development at Malmö University and at the University of Dar es Salaam, and is since 2013 a senior lecturer in Media and Communication studies at the Department of Informatics and Media, Uppsala University. Her research interests include the role of media in everyday life and for identity construction, digital media and processes of social change, with a certain interest for how media and communication both shape and could be used to overcome inequalities in society. Her research draws on critical theory and cultural studies and is primarily conducted through qualitative and ethnographic methods. Her work appears in academic journals, edited books and research- and authority reports.
Therese Hedman Monstad defended her PhD thesis Attempts to Bridge the Gaps: Opportunities and Challenges in the Communicative Constitution of Organizations at Uppsala University in 2015. Today she is a senior lecturer in media and communication studies and assistant head of department responsible for educational matters at the department of informatics and media, Uppsala University. Her research draws on Organizational Communication theories, as for example, Communication as Constitutive of Organization (CCO) perspectives to explore the constitutive dimensions of communication in work interactions focusing on issues- and crisis management, health communication and organizational change processes involving tensions, participation, authority negotiation and digitalization. Her work appears in academic journals such as for example New Media & Society, in edited books and research- and authority reports.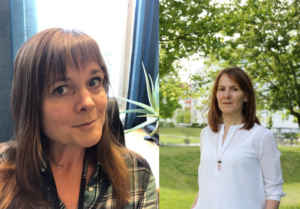 Ylva Ekström, Senior Lecturer, Uppsala University & Therese Monstad, Senior Lecturer, Uppsala University